I create websites with WordPress and Design with Divi Theme
Each website is unique and should represent you and your business.
It is my goal to create your website to represent you or your business in the best way when developing the website for you.
To realize that, clear communication and understanding of your business or project are necessary for me.
Working with me you will get a website to meet all your needs and wants.
Check the standard packages below to get an estimate for your individual solution.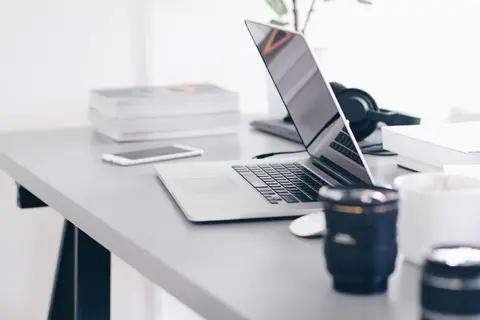 How I work
I create your website with WordPress and design with Divi-Theme.
This gives me the opportunity and flexibility to develop a modern, fast, attractive, and functionally stable website.
If necessary, I can create my own photos for your website (if this is possible and I am on site).
I give advice based on my experience. I have been working in web design since the year 2005 and creating websites regularly since the year 2012.
I love clear communication to make the website as perfect as possible and make you a happy customer.
What you can expect
You get a website that fits you and represents you and your business.
A modern website with a responsive design completely developed for mobile devices, tablets, and desktops.
A fast, easy to navigate, and user-friendly website.
Easy to customize or modify a website that is also designed for future growth and can be easily expanded.
After finishing your project, I will be still available for you and all your questions, or adjustments and changes, if you wish.
I will also teach you, how to do adjustments on your own. This enables you, to adjust your website, if necessary without the need of a web designer. That results in saving costs for you.
Of course, you can always reach out and get help, but you do not necessarily need to for every little change or adjustment.
Website package starter
Standard Website - WordPress & DIVI-Theme
Website with 5 standard-pages

Basic-SEO

Contact form

Website security & backup

Standard GDPR
Website package small business
Website with WordPress & DIVI-Theme
Website with 10 pages

Basic-SEO

Customized contact form

Website security & backup

Standard GDPR

Connection with your social media channels

Optional: online shop installation & configuration

Optional: blog installation & configuration
Website package Business
Website mit WordPress und DIVI-Theme
Website with 15 pages

Basic-SEO

Customized contact form

Website security & backup

Standard GDPR

Connection with your social media channels

Optional: Booking engine

Optional: Blog installation

Optional: Own photos for your project (location dependent)
Search engine optimization – SEO
You want your website be seen on google?
I am cooperating with SEO experts who can get your project in a much better position.
Your project will be taken care off by real experts.
Serious SEO starts at $499,- which will give you real and long term results.
Professional copywriting
Most business and website owners underestimate the importance of good copy.
One might have a great product, but without a persuasive copy, it is more difficult to sell.
In cooperation with professional copywriters, I can offer you additional services.
If you want to do business online, you need a good copy on your website.
Price upon request
Privacy policy / GDPR
When it comes to this topic I am cooperating with GDPR experts, who are up to date with all the regulations.
This topic is getting more serious and sometimes very tiresome. You can source this topic to those who knows what its all about.
Especially for European Business owners, or Businesses dealing with European clients this topic should be taken into account.
We offer our expert service starting from $399,-.
The best time for contacting me is now