Web Design for start-ups and entrepreneurs
WordPress • Divi • WooCommerce • email marketing
fast
modern
responsive
mobile friendly
WordPress & DIVI
DIVI has the advantage of having many features onboard – which makes a lot of plugins unnecessary. Redesign or new design, DIVI is a good choice.
keep it simple, stable and fast
WooCommerce
WooCommerce gives you a powerful and flexible online shop system with many options. Your shop can grow as you add more products.
easy to scale
Email Marketing
Get the full potential of your website with a newsletter system. It is a strong tool to build a relationship with your customers
powerful for communication
Website package starter
Standard Website - WordPress & DIVI-Theme
A perfectly designed website with 5 pages

Standard – SEO

Customized contact form

Website security & backup

Standard GDPR

no limitations for growth
Website package small business
Website with WordPress & DIVI-Theme
A perfectly designer website with 10 pages

Standard – SEO

Customized contact form

Website security & backup

Standard GDPR

Connection with your social media channels

blog setup & configuration for growth

Optional: online shop installation & configuration
Website package Business
Website with WordPress und DIVI-Theme
A perfectly designed website with 15 pages

Standard – SEO

Customized contact form

Website security & backup

Standard GDPR

Connection with your social media channels

Online shop/booking engine (property)

Blog setup

Optional: Own photos for your property/products (location dependent)
Search engine optimization – SEO
You want your website to be seen on Google?
I am cooperating with SEO experts who can get your project in a much better position.
Your project will be taken care of by real experts.
Serious SEO starts at $499,- which will give you real and long-term results.
Price is to negotiate for each project.

Privacy policy / GDPR
When it comes to this topic I am cooperating with GDPR experts, who are up to date with all the regulations.
This topic is getting more serious and sometimes very tiresome. You can source this topic out to those who know what it's all about.
Especially for European Business owners, or Businesses dealing with European clients, this topic should be taken into account.
We offer our expert service starting from $399,-.
Professional copywriting
Most business and website owners underestimate the importance of good copy.
One might have a great product, but without a persuasive copy, it is more difficult to sell.
In cooperation with professional copywriters, I can offer you additional services.
If you want to do business online, you need a good copy on your website.
Price upon request
Lets talk about your website project
You have a phenomenal product and do not know how to market it?
Let's face it. You can have the best product ever and even give it away for free, no one will come to you if nobody knows about you and your product.
With a well designed and functional website, you are able to market your products and be seen by your potential clients.
But that's not all. A simple website might bring you some clients, but there is much more to get.
With a website system, you will have a powerful tool, that allows you to get your sales to the next level. Setting up a web shop connected with a newsletter system, you will gain much more control over your business.
Together with you, we will develop a website, that fits and represents you.
With an online shop system, you will be ready to sell your products. With a newsletter system, you will be ready to build a strong relationship with your clients, and leads turn into clients.
How much would a functional website make your life easier and boost your sales? How much would it be worth for you to have a smooth running online shop?
What if you would have a website that works for you and makes some serious money for you? Want to know more? Contact me today.
Let's get started and get you in the pole position.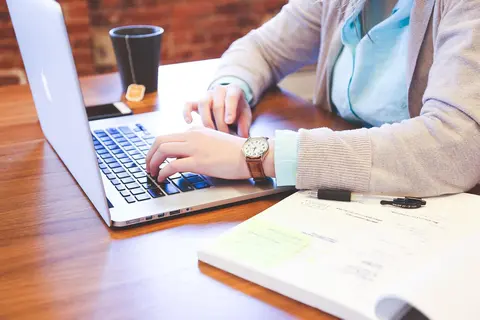 Do you find yourself in the situation where you paid money to develop a website and at the end of the day nothing works?
This happens quite often and there are many websites out there, which do not work at all.
Lots of websites are put together somehow and its a total mess. Often overloaded with tons of plugins and extension, which are not even used. The pictures are not properly sized and the website is slow as a snail.
If you find yourself in this situation, reach out and lets make it right.
Either you have an existing website and it does not work for you, or you want to have a new one created for you, do not hesitate to contact me and lets discuss solutions for you.
You get a website designed for you, and that represents YOU
I stick to Your project till it is finished
My goal is your 100% Satisfaction
Responsive design, focused and optimized for mobile devices
Easy to navigate and a user-friendly website
Fast-loading, functional, and optimized for user experience
Easy to adjust and extendable for future growth and expansion
Frequently asked questions
What do I have to deliver to create my website?
The colors, images, and copy are the main elements I need. If you have certain ideas about the layout of your website, the better. Together we can design the perfect website for you.
Many clients have a bit of difficulty with copywriting, which is one of the most important aspects of a website.
I am happy to offer professional help from cooperation partners for professionally created copy, tailored precisely to your website and your target group.
If you need help with the copywriting, I am happy to help you.
What will the process of creating my website look like?
When you place the order, we will discuss in detail your ideas for your website, as well as the functions that should be available on the respective pages.
We also discuss the layout and main colors of your website. I then start installing and setting up your website, as well as installing the theme and plugins, followed by configuration. This is followed by the creation of the layout, the standard colors, and the rough draft.
After the draft has been created, we coordinate and begin with the finer adjustments until the website is developed to your complete satisfaction.
How long does it take to complete the website?
The duration depends on the size of the website and how fast you deliver your content.
Once the texts and images are available, we expect a maximum of 30 days until completion for an average website.
Can changes can be made after completion?
Changes and adjustments are always possible. I will be happy to do this for you until the website is handed over.
You can then make changes after the handover either yourself or with my support.
Your website remains adaptable and expandable at any time. As your business and your services grow, so can your website.
Can I edit my website myself after it has been handed over?
Yes, you can do all the important things and adjustments by yourself after the handover.
I will explain to you exactly how everything is structured and how you can make changes yourself.
You are welcome to contact me at any time. I will be happy to help you.
The best time to get in touch is now