Web design
WordPress • Divi • WooCommerce • email marketing
fast
modern
responsive
mobile friendly
WordPress & DIVI
DIVI has the advantage of having many features onboard – which makes a lot of plugins unnecessary
keep it simple, stable and fast
WooCommerce
WooCommerce is a powerful and flexible online shop system with many options, and it works stable
easy to scale
Email Marketing
Just a simple website does not have the full potential. A newsletter system is very helpful to build a good relationship with your customers
powerful for communication
Website package starter
Standard Website - WordPress & DIVI-Theme
A website with 5 standard-pages

Basic-SEO

Contact form

Website security & backup

Standard GDPR
Website package small business
Website with WordPress & DIVI-Theme
A website with 10 pages

Basic-SEO

Customized contact form

Website security & backup

Standard GDPR

Connection with your social media channels

Optional: online shop installation & configuration

Optional: blog installation & configuration
Website package Business
Website mit WordPress und DIVI-Theme
A website with 15 pages

Basic-SEO

Customized contact form

Website security & backup

Standard GDPR

Connection with your social media channels

Optional: Booking engine

Optional: Blog installation

Optional: Own photos for your project (location dependent)
Search engine optimization – SEO
You want your website to be seen on google?
I am cooperating with SEO experts who can get your project in a much better position.
Your project will be taken care of by real experts.
Serious SEO starts at $499,- which will give you real and long-term results. 
Professional copywriting
Most business and website owners underestimate the importance of good copy.
One might have a great product, but without a persuasive copy, it is more difficult to sell.
In cooperation with professional copywriters, I can offer you additional services.
If you want to do business online, you need a good copy on your website.
Price upon request
Privacy policy / GDPR
When it comes to this topic I am cooperating with GDPR experts, who are up to date with all the regulations.
This topic is getting more serious and sometimes very tiresome. You can source this topic to those who know what it's all about.
Especially for European Business owners, or Businesses dealing with European clients, this topic should be taken into account.
We offer our expert service starting from $399,-.
Contact me for your Website Project
A website is individual and represents you and even more your business.
The website is your first contact for your visitors to you and your offer. It is the first impression, which makes a visitor stay or leave your website.
To make your website visitors to your clients, it is necessary and my first priority to understand your project fully and most of all, clear communication.
For your website to transport your message to your visitor, it needs to understand who your clients are.
I have some standard packages listed below for an estimate. Get in contact with me to get your customized offer. You are also welcome to check out my finished projects.
In our times, it is even more necessary to have a system and not just a website. Automatisation, web shop, newsletter system, booking system, and so on.
The website is the connection between you and your future customer.
Let's get your project done.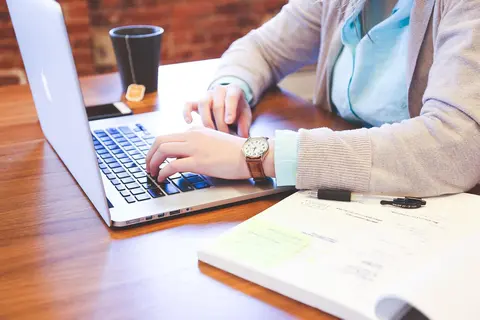 Below you can find some of my recent projects. Some of them are even still in progress, because these websites still grow as the services of the clients.
You get a website, that represents YOU
Responsive design, focused and optimized for mobile devices
Easy to navigate and a user-friendly website
Fast-loading, functional, and optimized for user experience
Easy to adjust and extendable for future growth and expansion.
Selection of website projects
I am happy to hear from you